Volunteering in Greece
* Due to COVID-19 travel restrictions, THI Australia's Volunteering Program is currently on hold
Holiday with Purpose
Are you travelling to Greece and interested in supporting people in need?
The Hellenic Initiative Australia's Volunteering Program offers volunteers of all ages the opportunity to support our partner charity Boroume to deliver its innovative food saving programs.
From joining teams collecting unsold fruit and vegetables at vibrant neighbourhood farmers' markets to harvesting donated crops, Boroume volunteers play a vital role in saving food for donation to local charities.
Volunteering is a great way to assist relief efforts, gain a unique insight into Greek life and meet locals and fellow international volunteers.
Volunteers can dedicate a few hours or a few weeks. Just bring your passion for Greece and desire to help.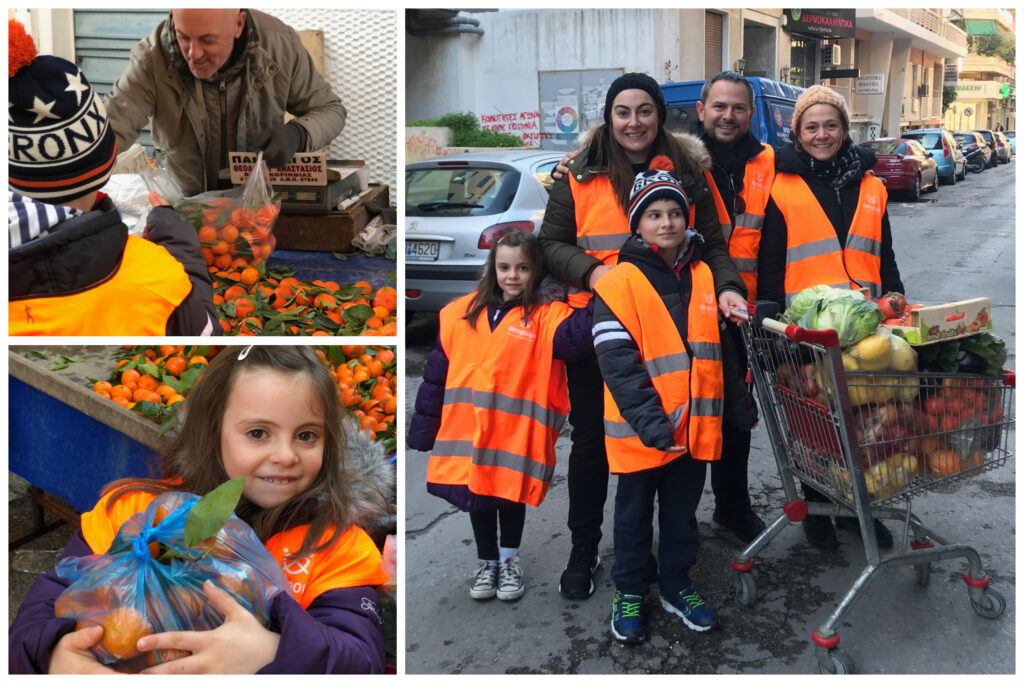 Boroume at the Farmers' Market
In 2019, Boroume collected more than 158,000 kilos of fresh market produce from markets in Athens and Thessaloniki for distribution to local charities.
Volunteers can join Boroume teams at the participating markets listed below. (Allow 2 hours, starting around 2.30pm)
ATHENS
Monday: Holargos, Gerakas
Tuesday: Halandri, Metaxourghio, Moschato, Pangrati, Pigada (Piraeus)
Wednesday: Agios Pavlos, Dafni, Gkyzi, Lykovrisi, Metaxourghio
Thursday: Ano Ilissia, Ellinoroson, Korydallos, Nea Ionia, Neo Psychiko, Patissia
Friday: Kallithea, Petralona
Saturday: Panormou
THESSALONIKI
Monday: Ano Toumba
Tuesday: Ntepo
Wednesday: Stavroupoli, Toumba
Thursday: Ag. Dimitriou
Friday: Stavroupoli
Saturday: Xirokrini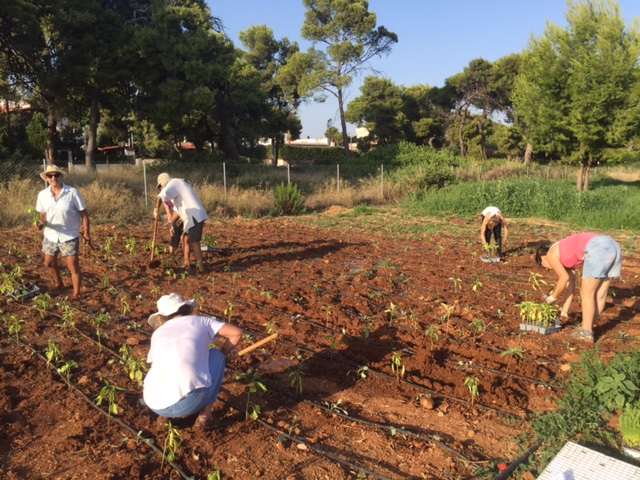 Boroume harvesting & field work
Spend a day on the land helping volunteers with the cultivation of municipal fields outside of Athens, harvesting donated produce and helping with agricultural work. (Seasonal, one full day required).
Boroume HQ
If you have more time in Athens and a good command of Greek, Boroume can train volunteers to assist at their office in Monastiraki, coordinating daily donations and supporting larger projects, events and operational needs. (minimum 2 weeks required).
Boroume provides briefings and support for volunteers. All travel and accommodation in Greece will be the responsibility of the individual.
For further information contact us at [email protected].