Crisis Relief
Crisis Relief Program
The Hellenic Initiative Australia's Crisis Relief Grants program supports dynamic not-for-profit organisations in Greece who are assisting people in need through innovative programs that make a deep and lasting impact on Greek society.
Since 2015, THI Australia has committed more than $500,000 in grants, supporting Greek not-for-profit organisations whose far-reaching programs help people in need throughout Greece.
Through our partner charities, THI Australia has helped provide millions of meals and in-kind goods and services, supported the homeless, equipped regional hospitals to provide lifesaving care for children, funded preventive and specialist medical care for people living in remote islands.
THI's partner charities adhere to the highest global charitable standards and provide regular metrics to monitor measurable outcomes.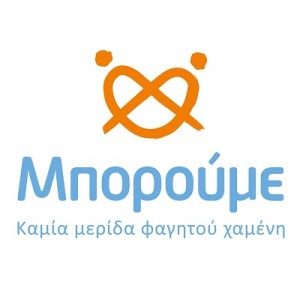 Since it was founded in 2012, Boroume ("We Can") has been a game changer in Greece, reducing food waste and offering more than 16 million portions of food to more than 500
charities. From home-cooked meals to surplus produce from supermarkets, companies and restaurants, Boroume's innovative programs save surplus food at every stage of the
food chain. More than 20,000 portions of food are donated through Boroume's network on average every day.
With the support from THI Australia, Boroume's Food Saving Program doubled the amount of food saved and offered in 2016 and improved its efficiency – saving and offering 40 meals for every €1 in operational costs.
In 2017, THI Australia is funding the expansion of the Boroume at the Market program, a dynamic program that coordinates teams of volunteers to collecting fresh produce from weekly farmers' markets in Athens for donation to local charities. Since October 2015,
Boroume has saved and donated 60 tonnes of fresh produce from farmers' markets.
Boroume's programs provide much-needed nutritional support to the most vulnerable, help the environment by reducing food waste and promote volunteering and solidarity.
In 2017, Boroume was honoured with the European Citizen Award by the European Parliament.
Since 2012
20,000 average food portions distributed daily
16 m food portions distributed
6,300kg of fruits & vegetables harvested in 2016
290% increase in food donations
€22.5m value of food donations

Desmos supports a growing network of more than 700 welfare organisations throughout Greece, facilitating the redistribution of food, clothing, furniture, equipment and medical supplies.
Since it was established in 2012, Desmos has assisted more than 330,000 beneficiaries, and distributed goods and services valued at more than $4 million.
The innovative Desmos Direct online donation platform makes it easy and efficient for individuals and companies to donate goods and services by automatically matching donations with the real-time needs of welfare organisations.
Since 2015, THI Australia has provided annual grants totalling $37,400 to fund and upgrade Desmos Direct.
With the support from THI Australia, Desmos Direct facilitated more than 2000 online donations in 2016, distributing goods and services valued at more than $681,000. Desmos also funds targeted nationwide programs that provide heating fuel to schools and welfare institutions and promotes volunteering and civic engagement.
Since 2012
260 companies donated
$4m value of donated goods
700 social welfare organisations assisted
330,000 beneficiaries