Axion Hellas grant provides medical care to remote island communities
September 27, 2018
The Hellenic Initiative Australia has funded preventive and specialised medical care for people living in the remote and isolated areas of the eastern Aegean islands through a grant to Axion Hellas.
The AU$50,000 grant supported Axion Hellas' September mission to the remote island of Psara and the Volissos region of Northern Chios, which have limited access to health care services.
The Axion Hellas team of medical volunteers departed for the five-day mission from Athens in a fleet of 12 rigid inflatable boats on 19 September 2018, travelling about 280 nautical miles to Psara.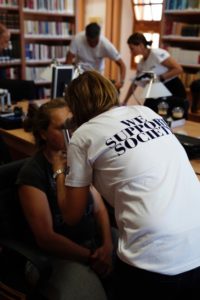 Free medical examinations were provided to more than 600 residents at temporary clinics set up in Psara on 20 September and in Volissos on 21-22 September, including blood tests, eye and breast examinations, ultrasounds and a range of preventive care.
The medical team included 45 doctors, covering about 23 medical specialties, 10 nurses, paramedical staff, a dietitian, a physical therapist and an optometrist, as well as dentists providing preventive dental care.
The desolate island of Psara has approximately 180 permanent residents, while Volissos is the central town of an area in north-western Chios consisting of many isolated mountain villages.
"The Hellenic Initiative Australia is proud to support the work of Axion Hellas in providing medical care to isolated and disadvantaged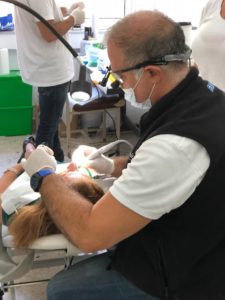 communities," said the President of The Hellenic Initiative Australia, Nicholas Pappas.
"Residents of these remote areas, the majority of them elderly, face challenges accessing basic health care and specialist medical support," says Mr Pappas.
Psara is connected to Chios by one daily boat service in the summer and one every second day during the remainder of the year. There are limited transport connections from Volissos to access medical services on Chios and travel to major hospitals in Athens by boat would take more than 12 hours.
This was Axion Hellas' second mission to Psara and Volissos, allowing doctors to re-examine and provide follow-up care to patients seen last year.
As well as providing medical care during its annual missions, Axion Hellas provides cultural and educational activities and funds infrastructure projects for these under-serviced communities.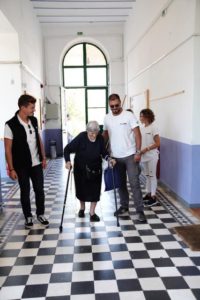 About Axion Hellas
Axion Hellas is a not-for-profit organisation whose mission is to support society, especially vulnerable groups living in remote and inaccessible areas of continental Greece and the Greek islands. Due to the adverse economic conditions and the distance from large urban centres, the communities are deprived of easy access to basic services such as healthcare, education infrastructure and cultural activities.