Our Impact
Since 2015, The Hellenic Initiative Australia has committed over AU$2 million to a range of projects and programs in Greece run by our inspirational partner NGOs, focusing on four key ­impact areas – Health, Social Services, Education and Employment Pathways.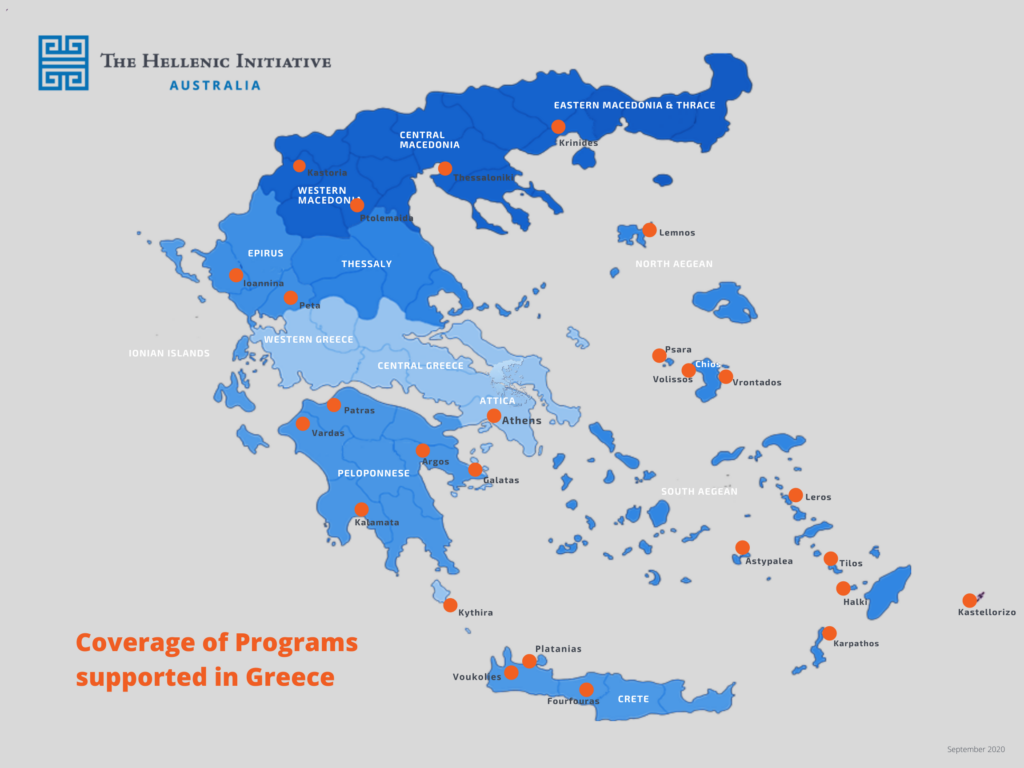 Our Programs in Greece
Axion Hellas has provided medical care to remote island communities of Astypalea, Chios, Halki, Kastellorizo, Psara and Tilos, benefitting 1,164 people.
Boroume Farmers' Market program has saved and donated more than 670 tonnes of fresh produce from 30 local farmers' markets in Athens and Thessaloniki to local charities.
Desmos has enabled more than 46,335 school children across 406 schools in Greece to participate in community programs encouraging volunteerism and active citizenship.
Emfasis Foundation has supported more than 6,000 homeless and rough sleepers in Athens and Piraeus.
Doctors of the World (MdM Greece) has provided more than 2000 patients with medical care in the first six months of our 12-month public health project in Athens.
Pediatric Trauma Care has purchased medical equipment for hospitals/health centres in Alexandroupolis, Argos, Florina, Galatas, Ioannina, Kastoria, Kythera, Milos, Patras, Skyros and Thessaloniki providing improved medical care for more than 39,000 children.
SOS Children's Villages has helped more than 200 disadvantaged children in Patras with educational support and daily meals.
The Tipping Point has enabled 802 students at 14 regional schools across Greece to access online career advice and mentoring.
Australian Internship Program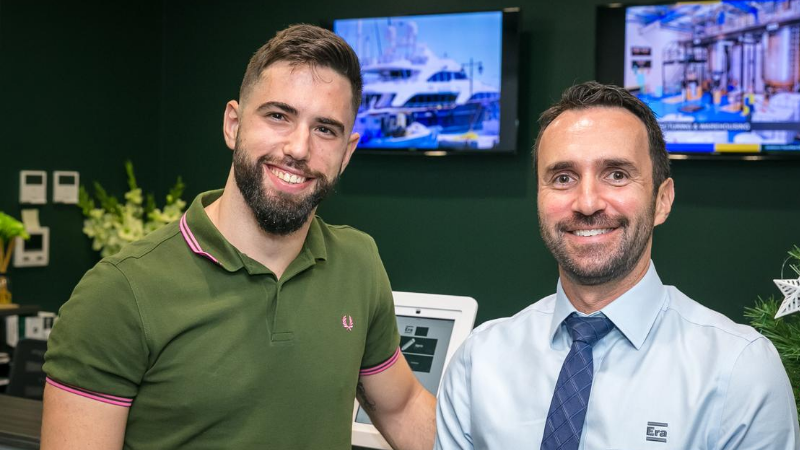 The Hellenic Initiative Australian Internship Program has enabled 26 young Greek graduates to gain invaluable work experience and training in their field through six-month paid placements in Australian companies. In-kind support valued at AU$900,000 has helped us deliver the Program.
Australian Volunteering Program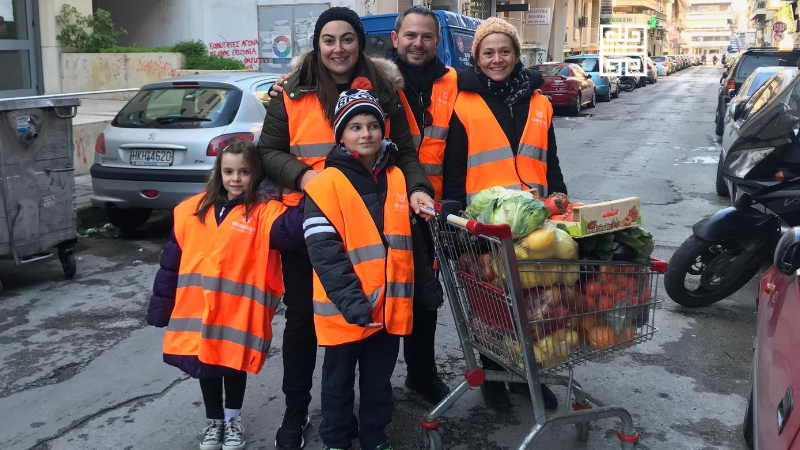 Our Volunteering Program has inspired more than 160 Australians travelling in Greece to join relief efforts on the ground, helping Boroume to collect fresh food from markets in Athens and Thessaloniki for people in need.