Event Supporters
The Hellenic Initiative Australia acknowledges the tremendous support of our National Partners.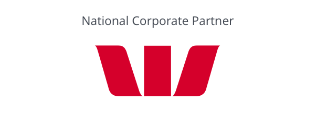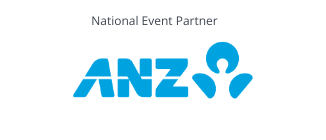 THI Australia recognises all event partners, sponsors and supporters who have assisted our events since 2014.
Corporate Event Partners & Event Sponsors
A.A Holdings
Luckily for me, my initial dosage has worked well.
Where to buy Synthroid 100mcg (Lethyrox) Online
When it s found, newborns are started on thyroid hormone replacement, to avoid the signs and symptoms of this condition, which can include failure to grow, lethargy, developmental delays, and even mental impairment. Lisinopril can cause blurred vision and make some people feel dizzy or tired, especially when you first start taking it or after an increase in dose.""We have shown previously that the combination of captopril and nifedipine was effective at peak response but was very short acting.
Order Lisinopril 12.5mg/5mg (lisinopril) no Prescription
There's no firm evidence to suggest that taking lisinopril will reduce fertility in either men or women. 1 2 Rimonabant is an inverse agonist for the cannabinoid receptor CB1 and was the first drug approved in that class.
Acomplia For Sale Online No Prescription
This is the brown house that is directly behind the library.
ANZ
Austral Fisheries
Axius Partners
Bank of Sydney
Bellrock Broking
Bentley Melbourne
Caerus Capital
Deicorp
Directed (Australia & NZ)
Dow Australia
Dragoman
Findex
Greek Orthodox Community of St George, Brisbane
Harvey Norman Commercial Division
Hickory
Holiday Inn Perth City Centre
Infiniti
Jalouise
Kailis Australian Pearls
Kailis Bros
KB FoodCo
Kypreos Group
Mars Property Group
Micos Group
MKP Associates
Moray & Agnew
NAB
Northern Territory Government
Optus
Paspaley
Patras Property Group
Peter's of Kensington
Planetworx
PwC
Raptis Group
Smilovitis Group
South Sydney Rabbitohs
SP&G Lawyers
The Coffee Club
Threat Protect
Total Precast Systems
Westpac
Yellow Brick Road
Zaparas Lawyers
Event Supporters
Adina
Alleyway Productions
Bentley Melbourne
Kwik Kopy Fitzroy
Cirrena
City of Sydney
Coca Cola Amatil
Coca Cola South Pacific
Como
Cowbra Branding
ddd+
Digitalpress
Estate Wine Distributors
Events & Settings
Flowers Vasette
Hellenic Club Sydney
Hellenic Museum
Highland Beverages
International Property Services
James Stevens Flowers
Lyn Whitfield-King
MAde Establishment
Mayfair Hotel
Primus Hotels
Projects910
Pryzm
Reserve Hotels
Simply Merchandise
The European
Threat Protect
Tulipanna