Donate
Uniting the Global Greek Diaspora to aid Greek families in need: a joint effort of The Hellenic Initiative Australia and The Hellenic Initiative Canada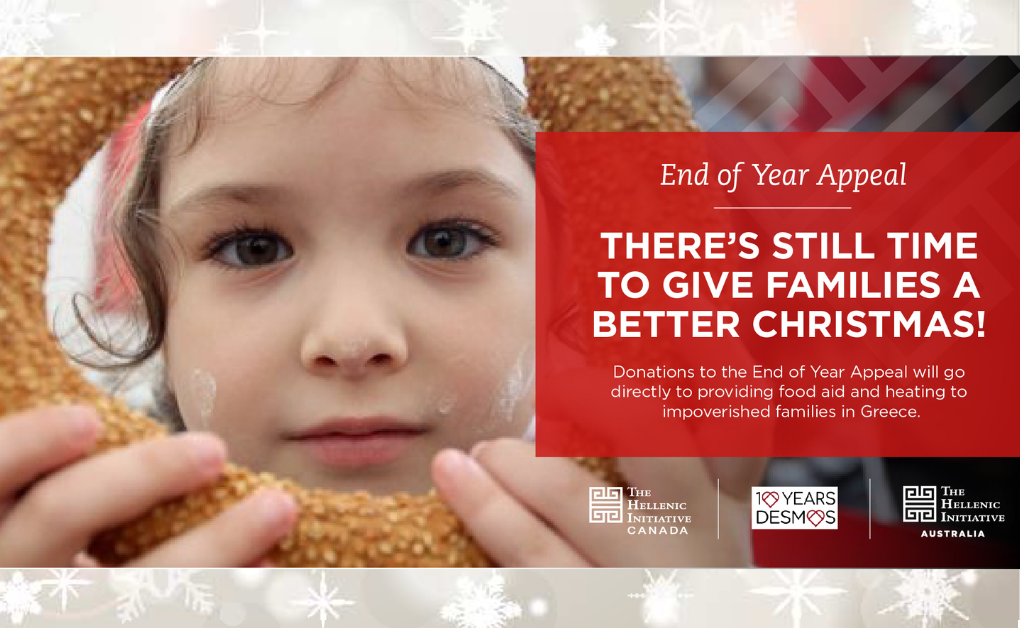 This holiday season, help deliver some joy and hope to families in Greece
The Hellenic Initiative Australia and The Hellenic Initiative Canada are launching their first joint appeal in support of impoverished families in Greece with the ever-increasing cost of living. We are are teaming up with DESMOS, our trusted partner charity in Greece, to help make a difference to underprivileged families in Greece that are experiencing difficulties covering food needs and heating* costs.
From 1 December to 31 December 2022, we invite you to support our efforts and help ease the worry and hardship for many Greek families this winter. Every donation, small and large, can make a difference and it will take you less than five minutes to make a secure online donation.
According to a recent study by Poverty Watch Greece, it is estimated that over 3 million people in Greece are living in dire conditions – roughly one third of the country's total population. What is more, one in four children live in a household at a high risk of facing poverty.

And what makes these numbers stand out more is that a modest gift of:
AU$35 can help provide olive oil for a family for six months;
AU$75 can help cover the purchase of very basic food items, such as lentils, beans, rice, tomato juice, pasta, evaporated milk, barley and rusks, for a family of four in Greece for one month; and
AU$150 can secure some additional necessities including dairy items, meats, fruits and vegetables for a month.
Together, let us bring a little joy and hope to our fellow compatriots.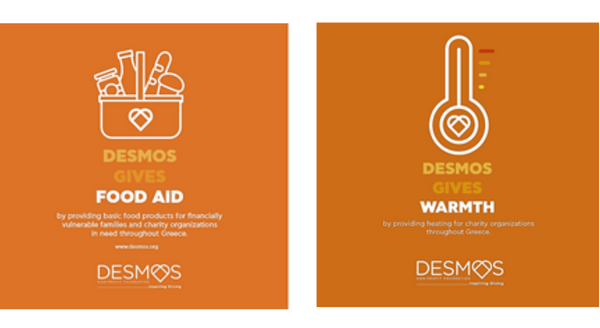 You can make a direct transfer to our Bank
Account Name: The Hellenic Initiative Australia Foundation Ltd
BSB: 942 301 Account Number: 1389261
Please include your name in the reference details of the payment.
If a tax receipt is required, please email proof of donation with a completed donation form to info@thehellenicinitiative.com.au and you will be sent an electronic receipt.
If you wish to discuss other opportunities to support the work of The Hellenic Initiative Australia, please contact Stergitsa Zamagias-Hill at stergitsa@thehellenicinitiative.com.au.
Donations directed to relief programs received by The Hellenic Initiative Australia Foundation (ABN 99 623 313 888) are tax deductible.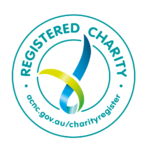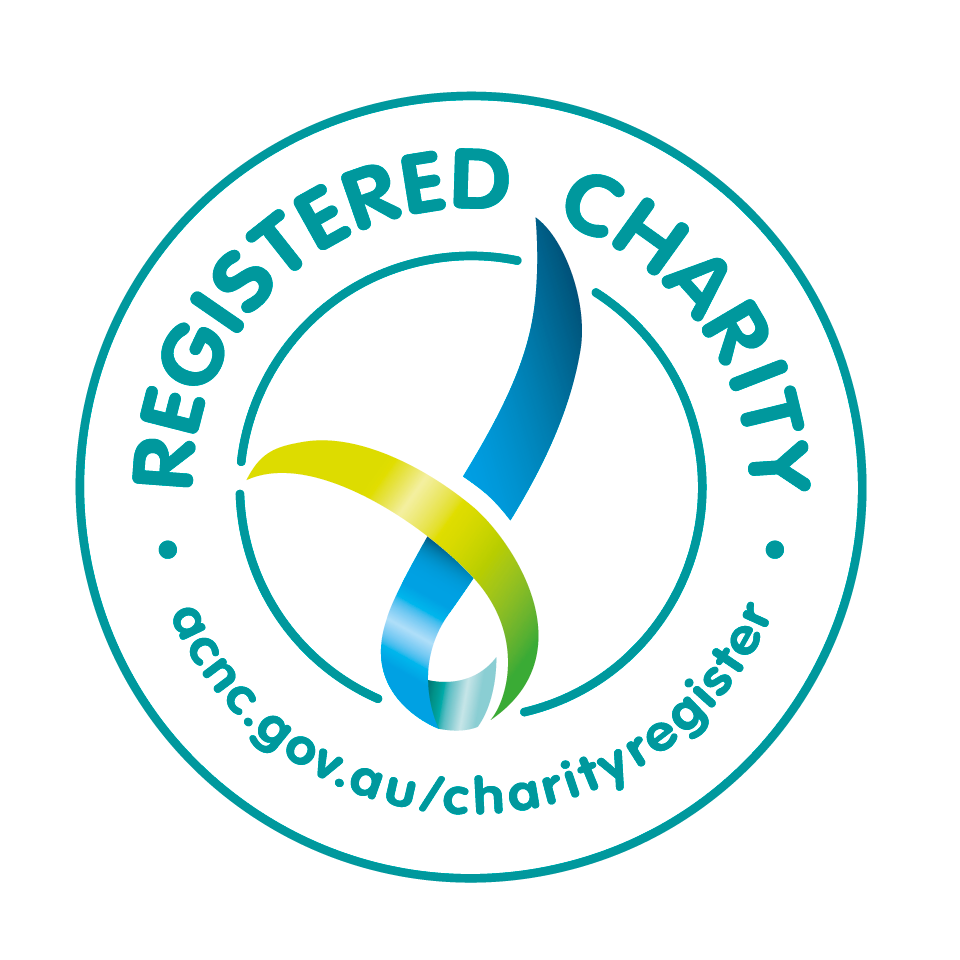 Donations to The Hellenic Initiative Australia Foundation Limited are tax deductible.
* THI Australia will be supporting both the Food Aid and Warmth Programs.