Donate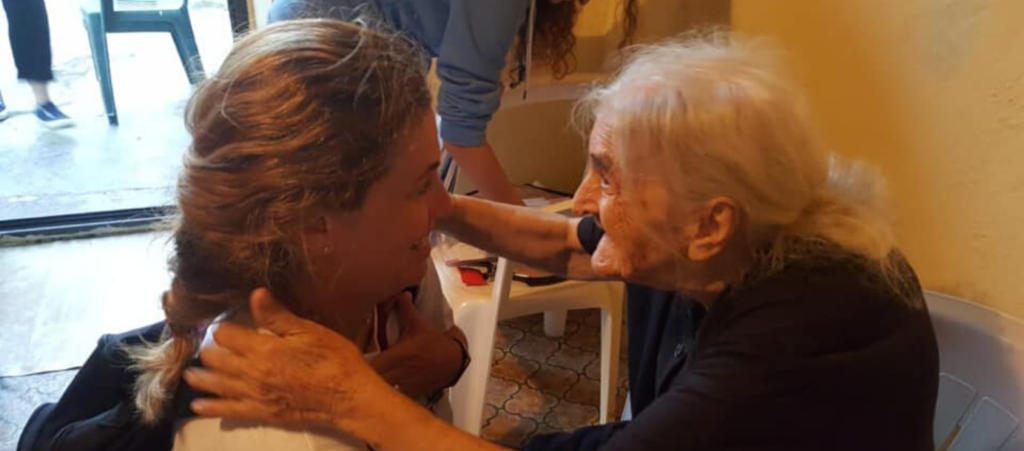 Donate to relief programs in Greece supported by The Hellenic Initiative Australia
The Hellenic Initiative Australia will remain by Greece's side as the nation moves forward, on a slow but steady path to recovery.
We are proud to be part of long-term initiatives that will produce a community-minded spirit in Greece and build hope for the future.
We encourage you to give back to Greece and assist us to continue supporting our inspiring NGO programs by making an online gift today.
In 2019, thanks to the philanthropic and in-kind support we have received, we made a difference to lives of many in Greece through our partner NGOs:
Axion Hellas provided medical services to the remote island communities on Astypalea, Halki, Kastellorizo and Tilos.
Boroume collected more than 129,000 kilos of fresh produce across 29 local farmers' markets in Athens and Thessaloniki, which was provided to soup kitchens, shelters and families in need.
Desmos enabled more than 14,000 school children across 172 schools in Greece to participate in programs encouraging volunteerism and the importance of being an active citizen, benefiting the broader community.
Emfasis supported more than 1300 homeless and rough sleepers in Athens and Piraeus.
Pedtrauma purchased medical equipment to save the lives of young children for the hospital in Kythira.
SOS Children's Villages provided 206 disadvantaged children in Patras access to educational support and daily meals.
Tipping Point enabled students at disadvantaged schools in Crete, Kavala and the Western Peloponnese to access career advice through their innovative online mentor program.
With your support, THI Australia can continue to help build a brighter future for Greece and its people.
Stergitsa Zamagias-Hill
Chief Executive
You can make a direct transfer to our Bank
Account Name: The Hellenic Initiative Australia Foundation Ltd
BSB: 942 301 Account Number: 1389261
Please include your name in the reference details of the payment.
If a tax receipt is required please send proof of donation to info@thehellenicinitiative.com.au together a completed donation form and you will be provided with an electronic receipt.
If you wish to discuss other opportunities to support the work of The Hellenic Initiative Australia, please contact Stergitsa Zamagias-Hill at stergitsa@thehellenicinitiative.com.au.
Donations directed to relief programs received by The Hellenic Initiative Australia Foundation (ABN 99 623 313 888) are tax deductible.