THI Australia funds Kythira Paediatric Trauma Centre
August 1, 2019
The Hellenic Initiative Australia will be providing specialist equipment for the Paediatric Trauma Centre on the island of Kythira in partnership with Pediatric Trauma Care (Pedtrauma).
The upgraded paediatric facilities at the General Hospital-Health Centre of Kythira will benefit approximately 1000 children annually, providing access to critical lifesaving care for residents of the isolated island, south of the Peloponnese.
Kythira is the third regional hospital being supported through THI Australia's AU$60,000 grant to Pedtrauma, which funded a major upgrade of the Paediatric and Neonatal Clinics at the Ioannina and Kastoria general hospitals in 2018.
The Hellenic Initiative Australia President, Nicholas Pappas AM, said THI Australia was proud to be supporting children on Kythira and broadening the impact and reach of THI Australia's grant to Pedtrauma.
"Thousands of children who pass through the hospitals in Kythira, Ioannina and Kastoria every year will have access to these facilities and lifesaving care as a result of the support from THI Australia," Mr Pappas said.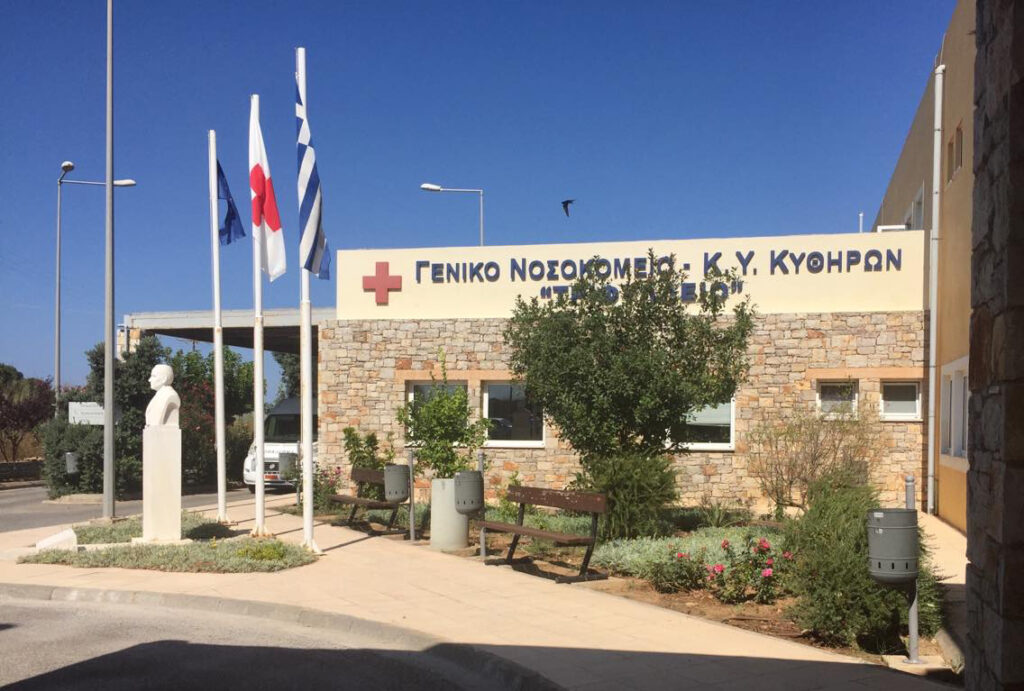 To date, more than 7300 children have benefitted from the upgraded facilities at Ioannina, which opened in October 2018, and more than 5000 children in Kastoria since September 2018.
Kythira has about 5,000 permanent residents and during the summer has a large influx of tourists, especially families. In winter access by boat is often difficult.
The new equipment for the Kythira Paediatric Trauma Centre, which costs approximately AU$10,000, is expected to be in place by October 2019.
In addition to the Kythira equipment, the final instalment of the AU$60,000 grant from THI Australia will purchase additional equipment for the upgraded Kastoria paediatric clinic, which opened in September 2018.
Pedtrauma works through a growing waitlist of urgent requests from hospitals requiring specialised medical equipment for treating children.
Since 2010, Pedtrauma has upgraded and equipped Paediatric departments at 53 hospitals and health centres throughout Greece, benefitting more than 700,000 children.
Pedtrauma also runs trauma prevention programs in schools and provides specialist paediatric trauma training for doctors.
Learn more about Pedtrauma.