The Hellenic Initiative Australia lends support to two new causes in Greece
May 13, 2020
By Tasos Kokkinidis. Published in The Greek Reporter
The Hellenic Initiative (THI) Australia announced earlier in the week that it is committing its support to two new projects in Greece to help the country deal with the coronavirus crisis.
The charity announced a grant of $10,000 to the Emfasis Foundation to support extra relief being implemented to assist the homeless in Athens during the pandemic, and a further $30,000 to Pediatric Trauma Care (Pedtrauma) to upgrade pediatric facilities in the regional towns of Argos and Galatas in the Peloponnese.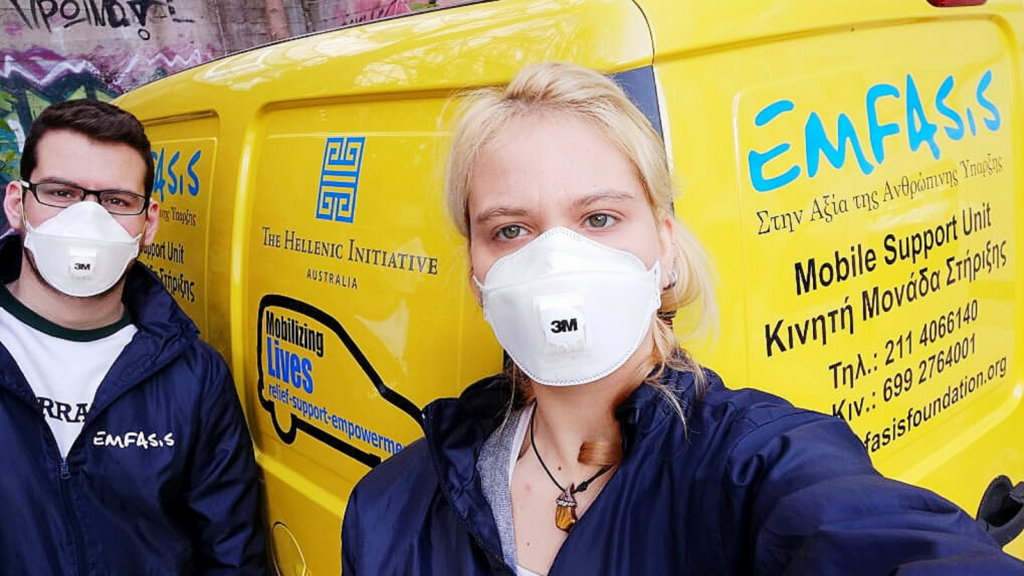 The grant to the Emfasis Mobile Support Unit will help the organization continue providing support to the homeless and other vulnerable communities affected by COVID-19 restrictions, including access to safe accommodation and transport.
"Emfasis has been doing a remarkable job during this time, continuing to help people who don't have the option of 'staying home,' including many elderly people and families," says Hellenic Initiative Australia President Nicholas Pappas.
The grant to Paediatric Trauma Care will help toward the cost of purchasing specialized equipment which would provide over 8,000 children across the northeast Peloponnese with access to lifesaving care annually.
The new pediatric equipment is expected to be in place in Argos by July of 2020 and in Galatas in September of 2020.
Pappas said THI Australia was proud to be supporting regional public hospitals through its partnership with Pedtrauma.
"There is an urgent need for improved local health care infrastructure and services to handle accidents and emergency cases involving children," Pappas stated.
The grant comes after a previous $60,000 was given for a major upgrade of pediatric facilities on the island of Kythira in 2019 and the northern towns of Ioannina and Kastoria in 2018.