Supporter Q & A: Helen Tirekidis
December 2, 2020
Compelled to do something to help Greece at the height of the economic crisis, THI Australia supporter Helen Tirekidis launched Greek Style Council, an online Greek fashion store that promotes the work of leading Greek designers, artisans and jewellers.
When did your family migrate to Australia?
My parents migrated across in the late 1950s. Both my parents came from very humble beginnings and from small remote, picturesque villages in northern Greece. My mother was a teenager when she boarded a ship bound for Australia and didn't speak a word of English. Luckily, she had handicraft skills, and would enjoy mending clothes for people on the 'Patris'. She remembers being taught the ABC and how to greet people in English. My father was an intelligent teenager, however, he grew up in poverty and could not afford to go to high school. Despite this, he was industrious and had lots of ideas. These were the conditions (along with an innate optimism) which drove both my parents to seek a better life for themselves.
When did you first visit Greece?
My parents began a small wholesaling business when I was born, and for 40 years had never travelled back to Greece. So, unlike many children of migrants, I didn't visit Greece until I was independent and in my 20s. I met my mother's family for the first time, and was struck by the similarities in character, mannerisms and personality that my mother shared with her sisters. It was like a new world had opened up to me – one that I never knew existed. A parallel world, almost.
What is your personal connection to Greece today?
I feel connected to Greece whenever the plane hits the Athens tarmac. There is a connection that's hard to articulate. I guess, like children of many migrants around the world, I inherited a sense of double identity (if you like), a hybrid. Although in my case I don't seem to have the fluency in Greek that comes with it, I get by.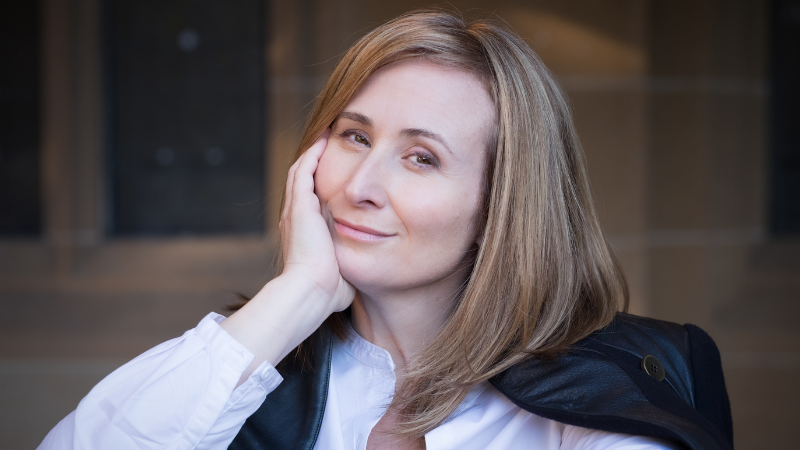 How has your relationship with Greece changed over the years?
If anything, it has grown since the crisis. I hold in high esteem the professionals, people and organisations in Greece, their fortitude and grit. Their determination not to let negativity get in their way. It inspires me.
Watching the economic crisis in Greece unfold over the past 10 years must have had a significant impact on your decision to establish Greek Style Council in 2016. Was there a particular moment when you knew it was time to pursue your new business concept?
It was on a plane during a work trip in Europe at the height of the economic crisis. I was reading a news article which claimed Greece was doomed. Yet I knew of people who were thriving, creating amazing jewellery and designing premium clothes. They were optimistic, industrious and hyper talented.
It struck me that my experience working for international fashion brands could be channelled into expose these artisans to the world and in some small way reverse the negative sentiment in that headline. I felt compelled to do something. I went to Greece to meet Greek designers, artisans, and jewellers and a few month later, I launched a pop-up in Sydney to showcase 30 Greek brands to Australian retailers.
People were very curious, as most don't associate Greece with fashion. This evolved into an online multi-brand site aimed at the Australian market. I now ship around the world and have even had a few Hollywood celebrities buy Greek designs.
You have been a supporter of The Hellenic Initiative. What more can THI Australia do to help Greece as it now finds itself in the second wave of COVID-19?
THI Australia is an amazing initiative. I have attended a few events held in Sydney, Athens and New York. It was inspiring to see such passion and commitment to the betterment of Greece.
THI Australia's work in supporting people from Greece and nurturing them in professional roles here is a huge step forward compared to years past. It would be amazing to see more people on exchange programs across industries. Every Greek-owned business should give someone from Greece the opportunity to work and glean from best practices in other markets, and to take that back and improve themselves. That would be wonderful to see.
How important is it for the Greek diaspora in Australia to be part of Greece's renewal?
Essential as the diaspora make up approximately 3-7 million Greeks outside of Greece. Given we are a more digitally and socially connected world now, it is even more important.
Are you feeling more optimistic about the future of Greece?
Yes, I am, and I think everyone should live life optimistically (with a touch of realism). I am thinking back to when I was 10, and the stories my father would tell me. Stories of struggle, hardship and forging forward though difficulty. The world we live in now is worlds apart from the life of poverty and struggle which my parents grew up around, and even more distant to the world of my grandparents who endured near death experiences as Pontian refugees. It was the belief that one must never give up, along with a grit which got them through the hardest times … I like to think I have inherited a bit of that.