THI Australia's New Collaboration with Desmos Non-Profit Foundation
April 9, 2021
THI Australia provides funds to the Desmos for Youth program, supporting unemployed youth under 30 years of age to gain employment with selected Greek NGOs.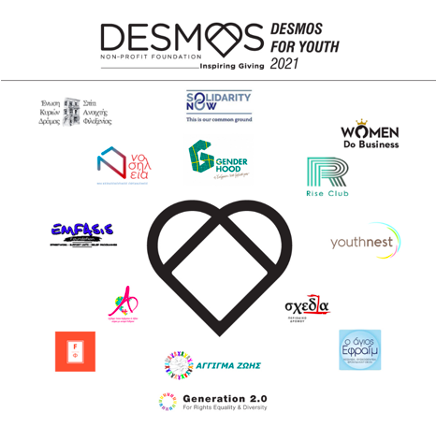 The Hellenic Initiative Australia is proudly supporting the Desmos for Youth program in Greece with a grant of €17,000 (approximately AU$26,000).
We are delighted to be one of a number of organisations supporting this innovative employment program and to be continuing our collaboration with the inspiring Desmos Non-Profit Foundation.
"This is an amazing opportunity for 14 young unemployed people to gain significant professional experience and by working with charitable organisations in Greece," said Stergitsa Zamagias-Hill, Chief Executive Officer, THI Australia.
As well as gaining valuable experience, this is the first paid position for many of the participants. It is also the first experience some of the charitable organisations will have with dedicated employees. The Desmos for Youth program enables the charities to maximise their impact, particularly during COVID-19 in Greece.
As an example, Orestis is a graduate physiotherapist and a post graduate student at the National Kapodistrian University of Athens. He is working with the non-profit organisation 'Nosilia', which provides free home care to patients with chronic diseases and elderly people with mobility and socio-economic problems. By adding physiotherapy in its services, 'Nosilia' is now able to offer a comprehensive rehabilitation program to patients, thereby giving them the opportunity for a better quality of life.
Anastasia studied general nursing and performed her clinical practice at the General University Hospital of Attica. Her internship took place at the General Hospital Konstantopoulio in the pathology and orthopaedic clinics as well as in the emergency department.
She is working with the non-profit organisation 'Saint Ephraim' which provides general care and health services to elderly and disabled individuals in their home. By having access to carers, nurses and a neuropsychologist, 'Saint Ephraim' is able to meet a wide range of needs. Based in the town of Spata, it operates in eastern Attiki and the northern areas of Athens.