Ensuring vulnerable communities have access to social services in Greece
November 30, 2022
The new grants to Boroume, Emfasis and SOS Children's Villages Greece fulfil our commitment to provide social services for vulnerable individuals and families experiencing hardship across Greece.
The AU$62,000 grant to Boroume will see volunteers participating in the Farmer's Market Program visit and collect fresh produce from over 30 farmer's markets in Athens and Thessaloniki. Most importantly the produce that would otherwise be wasted will make its way to soup kitchens, aged care facilities and disadvantaged families facing food insecurity as winter approaches in Greece. It is anticipated that 17 tonnes of produce will be collected over 12 months.
During 2021-2022, 18 tonnes of produce was collected at farmer's markets by 130 volunteers, on average, per month. The success of this program relies on the generosity of both the stall owners and the volunteers who are giving of their time for such a rewarding cause.
As well as the Farmer's Market Program that is supported by THI Australia, Boroume is delivering educational programs in schools about food waste and has established a 'No Food Waste' certification program with TÜV Austria Hellas to encourage companies and organisations to adopt a no food waste policy.
The new AU$36,500 grant to Emfasis and the Mobile Street Unit will enable the team of professional staff and volunteers to carry on with the outstanding support they offer to vulnerable and destitute individuals and families in the Attica region. We anticipate 2,550 people will benefit from this new 12 month grant and up to 18,000 food items and 1,900 survival kits will be distributed. Emfasis also offers beneficiaries the opportunity to participate in seminars and training to enhance their employability, advice and assistance with accommodation challenges, including eviction notices.
The 2021-2022 grant made it possible to provide assistance to 2,674 homeless and isolated people with 1,286 cases requiring follow-up, and 420 cases requiring an individual support plan managed by the Emfasis team.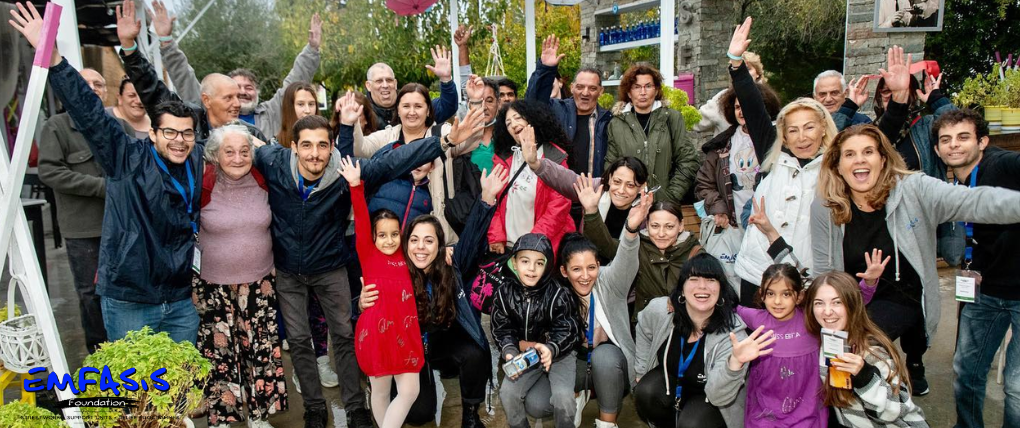 Early this year Australia's Ambassador to Greece, Mr Arthur Spyrou, volunteered with both Boroume and Emfasis and the visit is captured in this short video. We invite all Australians travelling to Greece to please consider volunteering with these amazing charities. Three to four hours is all it will take.
A new grant of AU$22,000 to SOS Children's Villages is providing support the social centres in Heraklion, Crete, and Patras.
The Centres provide counselling to encourage children and youth to continue their education, build their self-esteem and develop transferrable skills to prepare them for the job market. At the same time, it provides counselling support to their parents to improve their understanding of their children's issues and needs.
THI Australia's grant will provide hot meals and snacks for children attending the centres and assistance for the social workers engaged to provide support to the children and their parents.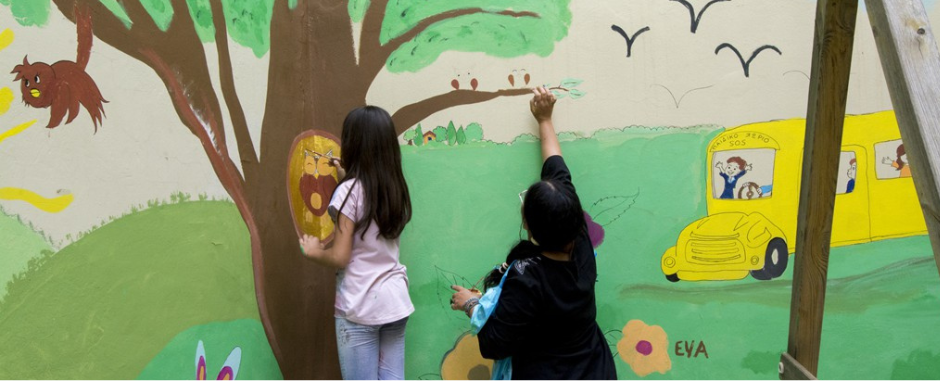 For more information about our programs providing social services to vulnerable communities in Greece, please contact Stergitsa at [email protected]