Boroume
August 4, 2016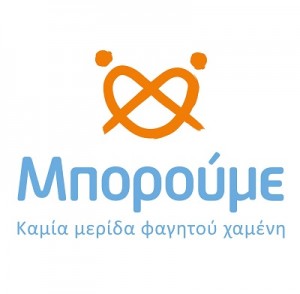 Since it was founded in 2012, Boroume ("We Can") has been a game changer in Greece, reducing food waste and offering more than 20 million portions of food to more than 500 charities. From home-cooked meals to surplus produce from supermarkets, companies and restaurants, Boroume's innovative programs save surplus food at every stage of the
food chain. More than 20,000 portions of food are donated through Boroume's network on average every day.
With the support of a $40,000 grant from THI Australia, Boroume's Food Saving Program doubled the amount of food saved and offered in 2016 and improved its efficiency – saving and offering 40 meals for every €1 in operational costs.
In 2017, THI Australia funded the expansion of the Boroume at the Market program, a dynamic program that coordinates teams of volunteers to collecting fresh produce from weekly farmers' markets in Athens for donation to local charities.  Since October 2015, Boroume has saved and donated more than 100 tonnes of fresh produce from farmers' markets.
Boroume's programs provide much-needed nutritional support to the most vulnerable, help the environment by reducing food waste and promote volunteering and solidarity.
In 2017, Boroume was honoured with the European Citizen Award by the European Parliament.
Since 2012
20,000 average food portions distributed daily
20 m food portions distributed
6,300kg of fruits & vegetables harvested in 2016
290% increase in food donations
€22.5m value of food donations