Perth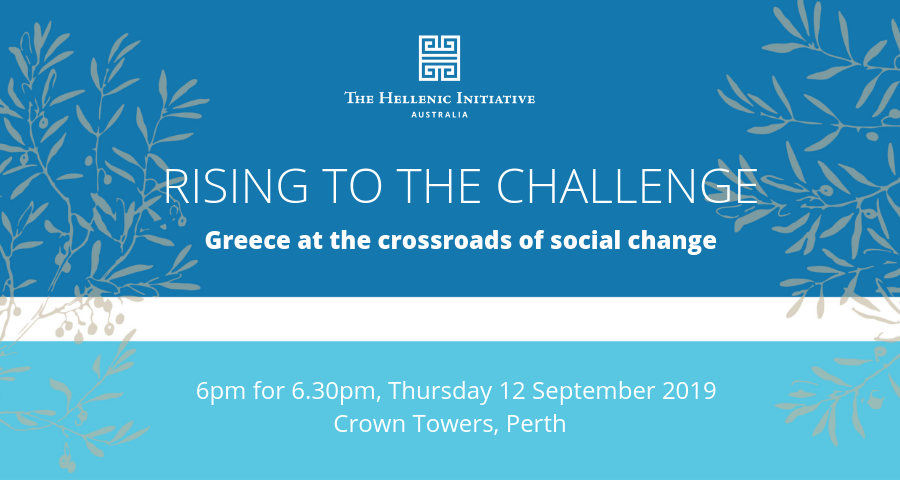 The Hellenic Initiative Australia proudly presents RISING TO THE CHALLENGE – Greece at the Crossroads of Social Change, a special speaker series being held in September 2019 in Sydney, Melbourne and Perth.
Rising to the Challenge celebrates NGOs in Greece who are making an impact through social change, philanthropy, entrepreneurship and innovation.
Our international guest speakers, Lena Papalexopoulou, Vice-President of Desmos, and Maria Karra, Co-Founder of Emfasis, are stellar examples of passionate individuals seizing the opportunity to inspire generations of Greeks and the wider Greek diaspora to come together to help build a brighter future for Greece.
We are delighted to have Professor Jonathan Carapetis AM, Director of the Telethon Kids Institute, moderating the discussion in Perth, in what promises to be an insightful and thought-provoking panel discussion on crisis as a catalyst for social change.
Desmos is one of Greece's most dynamic and impactful giving hubs, supporting all types charitable organisations that help people in need and vulnerable groups throughout Greece. Its initiatives include programs focusing on social welfare, healthcare, youth empowerment, education and employment and emergency response and recovery.
Emfasis Foundation, founded in 2013, supports the homeless, rough sleepers and vulnerable and socially-excluded groups in Athens and Piraeus. Their pioneering social streetwork programs, led by a team of sociologists, psychologists and trained volunteers, provide immediate relief and ongoing support.

Our distinguished speakers will share their personal and professional journeys through the changing social landscape and their insights into the importance of increasing volunteerism and philanthropy in Greece and breaking down old stereotypes.
Proceeds from the event will support The Hellenic Initiative Australia.
Speakers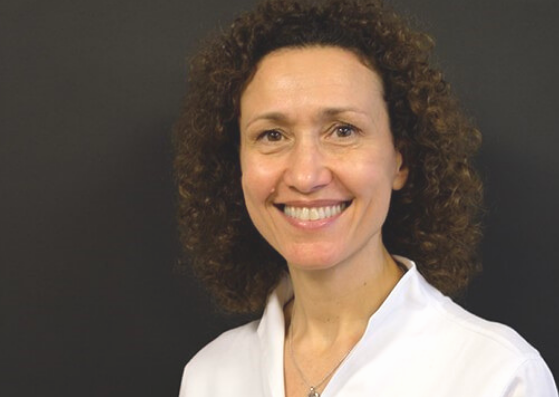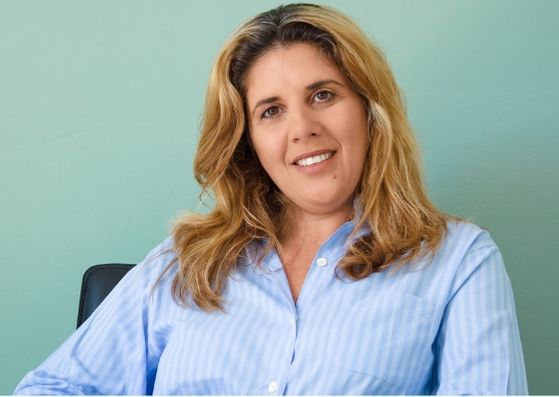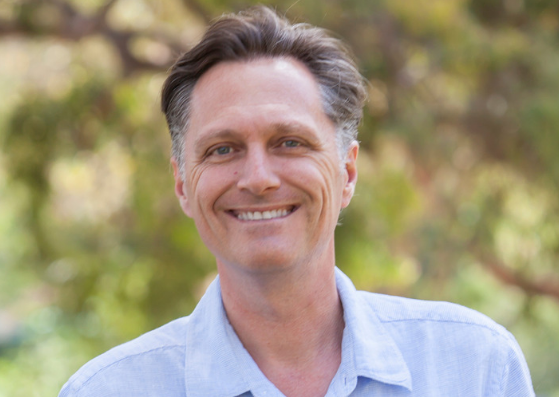 Lena Papalexopoulou is an economist by training, an entrepreneur by experience, and an education advocate at heart.
She has worked in five countries for, among others, the EU, Merrill Lynch and Johnson & Johnson Inc. Lena built and managed Concept sa, a leading Greek clothing and apparel company.
Lena is a member of a numerous corporate boards and a director of the Association of Business and Retail Sales of Greece (HRBA). She is a member of Columbia University's CAA Board and President of its Greek chapter, and a member of Tufts University International Board of Advisors.
She conceived, spearheads and implements "I Care and Act", Desmos' visionary education program empowering Greek youth to become civic-minded and engaged.
Maria Karra has established a successful international marketing career including roles as Regional Director of Sales and Marketing at Hilton International in Greece, Rome, Milan, Paris, London and Istanbul. She owns and manages an agency for high-level summits in the Middle East, based in Dubai.
Maria's humanitarian journey spans many continents but predominantly focused on the Middle East and Southeast Asia. In 2013, while living abroad, Maria co-founded Emfasis Foundation in Greece and she now divides her time between Dubai and Athens.
Emfasis is delivering critical support to a broad range of people and places an importance on the long-term interaction with the homeless, rough sleepers and vulnerable groups, building trust and restoring dignity.
Professor Jonathan Carapetis AM is a leading paediatrician and infectious diseases specialist and the Director of the Telethon Kids Institute, whose research programs are making a difference to children's health and wellbeing.
Jonathan is recognised as a leading mind in the Australian health field, with particular expertise in Indigenous child health.
He is an infectious diseases consultant physician at the Perth Children's Hospital and a Professor at the University of Western Australia and a fellow of the Australian Academy of Health and Medical Sciences (FAAHMS).
Jonathan led the Menzies School of Health Research in Darwin for six years and was named as Northern Territory Australian of the Year in 2008.
Thursday 12 September 2019
6pm for 6.30pm
Crown Towers Perth
Great Eastern Hwy, Burswood Perth
Tickets $250 per person
Limited tickets available
Dress Code: Business

For table bookings and sponsorship inquires please contact events@thehellenicinitiative.com.au