THI Australia supports Emfasis COVID-19 response
May 12, 2020
The Hellenic Initiative Australia has committed $10,000 to Emfasis Foundation to support extra COVID-19 relief and safety measures being implemented to assist the homeless in Athens and Piraeus. 
With homeless and vulnerable populations across the world facing even greater difficulties during lockdowns, frontline NGOs have had to adjust their operations to enable them to continue supporting people in need who can't "stay home."
After schools in Greece were shut down on 10 March 2020, Emfasis began to prepare for a complete lockdown, which came into effect on March 23.
Following urgent requests to Ministry of Social Solidarity, Fight Against Poverty and other sources, Emfasis was able to procure protective equipment, including masks, plastic overalls and gloves. As well as protecting staff and volunteers, its was imperative that Mobile Support Units could safely assist people in high risk groups.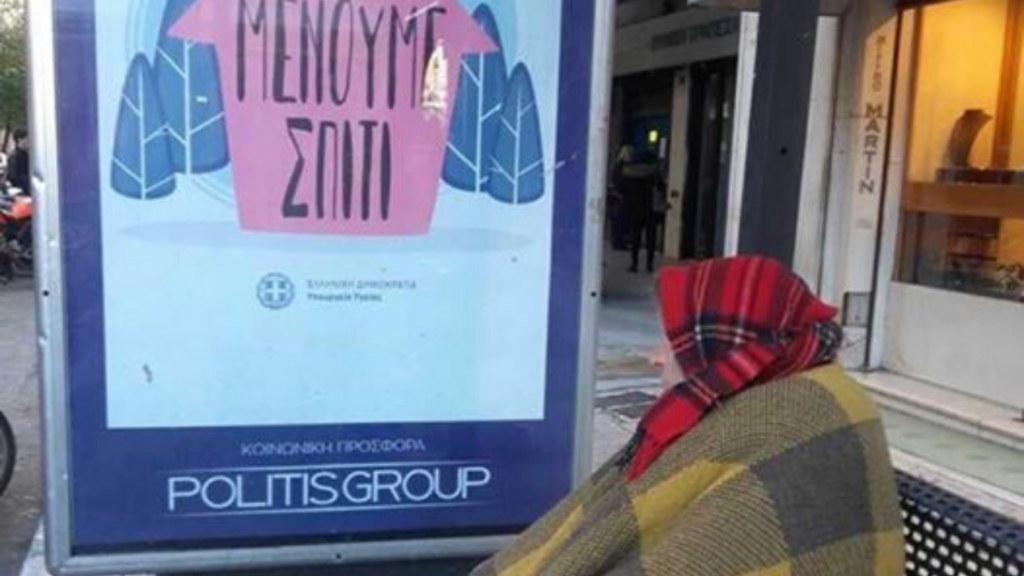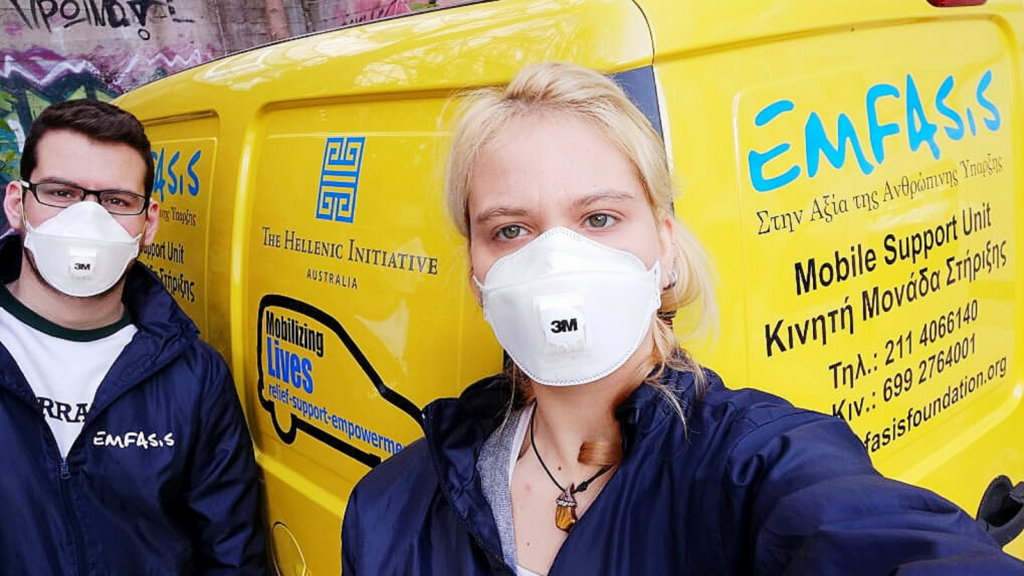 Thanks to a recent second-hand mobile phone drive, Emfasis was able to reach out remotely to many of its regular beneficiaries and alert them to scheduled contactless safe drops of emergency supplies.
Relief packages, including packaged food, disinfectant, personal hygiene items, clothing and sleeping bags, have been regularly distributed in coordinated drop off points in key areas in Athens and Piraeus.
Emfasis psychologists and social workers have provided support and guidance through a 24/7 hotline for those critically affected.
"During this lockdown period many homeless and vulnerable people have experienced extreme isolation and a state of panic," says Emfasis Founder Maria Karra.
"With all shops shut and most social services and day care centres temporarily suspended, access to soup kitchens, toilets and showers was simply not possible, which contributed to a sense of desperation," Ms Karra says.
Emfasis staff maintains regular contact with other NGOs and municipal social services, including the newly-launched Homeless Day care/Shelter in central Athens, documenting needs and making the necessary referrals and follow ups.
Emfasis has helped relocate people to temporary shelters in unoccupied basements and buildings. In cases where there was no running water, the Foundation paid the reconnection fee for the water supply and reached agreements with providers to defer bills. Small burners and portable ovens were supplied for cooking.
Through the generosity of Airbnb property owners supporting Emfasis, three acute cases were able to be hosted for two-week periods.
The foundation also assisted with budget hotel accommodation and uber-type transport for seriously ill people who were hospitalised and not permitted to return to their temporary accommodation once they were discharged until they had served the mandatory 14-day quarantine period elsewhere.
Emfasis continues to handle urgent cases that require budget hotel accommodation until people can be offered an alternative housing solution.
The special grant from THI Australia will assist Emfasis to continue to provide specific support to homeless and vulnerable communities affected by COVID 19 restrictions, including safe accommodation and transport.
 The Hellenic Initiative Australia has supported the Emfasis Mobile Support Unit since 2018. The MSU has assisted more than 2000 people in Athens and Piraeus during the past 12 months.