THI Australia Announces Grant to Pediatric Trauma Care, Greece
July 1, 2021
The Hellenic Initiative Australia announced today that a new grant totalling AU$44,648 (€28,571) has been awarded to Pediatric Trauma Care (Pedtrauma) to provide medical equipment to Pediatric Departments in hospitals in Alexandroupolis, Florina, Thessaloniki and Patras.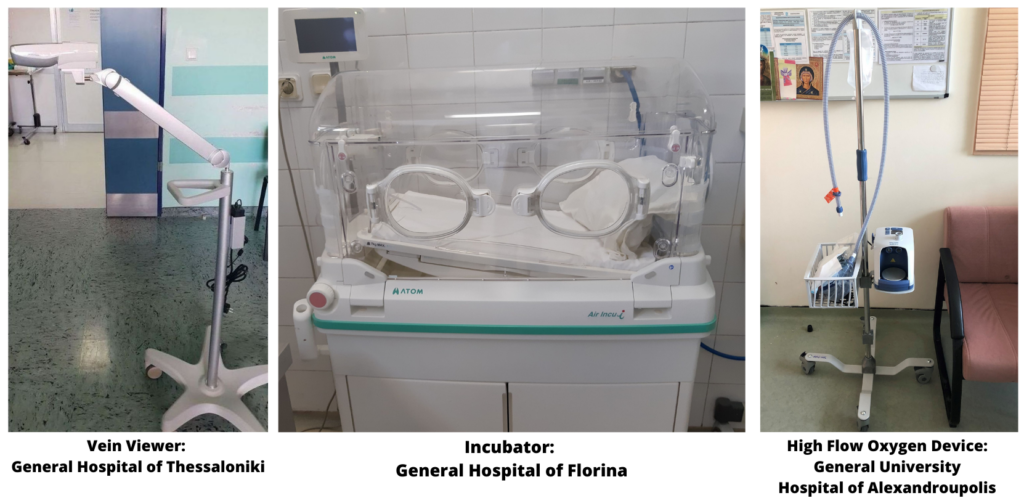 "Knowing that this donation has the potential to benefit more than 1,400 children and newborns annually is such encouraging news," said THI Australia President, Mr Nicholas Pappas AM.
The 'Karamandaneio' General Hospital of Patras will receive equipment for the Paediatric Allergy Unit of the Pediatric Department, the Paediatric Department of the General University Hospital of Alexandroupolis has received a High Oxygen Flow device, the Paediatric Department of the General Hospital of Florina 'Eleni Th. Dimitriou' has received an Incubator, and the Anesthesiology Department of the 'Ippoctrateio' General Hospital of Thessaloniki has received a Vein Viewer.
Upon delivery of the incubator, Christos Papoulkas, Director, General Hospital of Florina said, "in this difficult period, kind donations such as these strengthen our efforts to improve our services and give us courage to continue our work. We hope others will follow your wonderful example from Australia."
Our collaboration with Pedtrauma is a stellar example of how easily Greek-Australians can make a difference in the region or town of Greece that is important to them. There is a range of donation options, making this an accessible way of giving back.
"This latest grant brings THI Australia's total support to Pedtrauma over the last three years to AU$134,648 and expands our reach to include health centres and hospitals in Alexandroupolis, Argos, Galatas, Florina, Ioannina, Kastoria, Kythira, Patras and Thessaloniki," said Mr Pappas.
Media Enquiries: Stergitsa Zamagias-Hill, Chief Executive Officer 0402 878 805; [email protected]