What We Do
Our Mission
The Hellenic Initiative Australia was established in 2015 as a national, not-for-profit organisation to support the work THI is doing on the ground in Greece and to develop new programs and initiatives.
Since its inception, THI Australia has launched its flagship $1.5 million paid Internship program and committed more than $500,000 in grants to Greek charities assisting those in need.
THI Australia's Board of Directors includes representatives from all mainland states – making it a unique organisation uniting Greek Australians to work together for a common cause.
Crisis relief
Answering the call for families
Greece's economic depression has pushed families to the brink. In the face of unrelenting austerity and government budget cuts, it is not-for-profits on the ground that are repeatedly called on to do more with less.
THI, together with its relief partners, is answering the call by providing a critical safety net to families hardest hit by the crisis.
Since 2015, THI Australia has partnered with Greek charities supporting individuals and families facing profound hardship due to the economic crisis.
We support innovative and far-reaching programs which assists people in need through the distribution of food, goods and services to individuals and welfare organisations throughout Greece and provide medical support to remote and disadvantaged communities.
THI's charity partners in Greece adhere to the highest global charitable standards and provide regular metrics to THI Australia to monitor impact.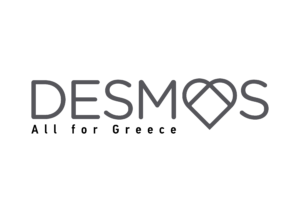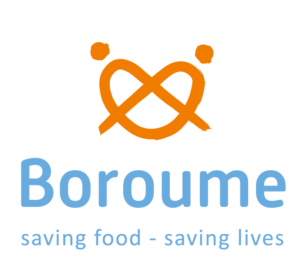 Economic development
Australian Internship Program
The Human capital of Greece is its single best hope for the future. With graduates in Greece facing 50% unemployment, the THI Australian Internship Program is providing promising Greek graduates the opportunity to kick-start their careers with work and training opportunities in Australia.
The AUD$1.5 Australian Internship Program has secured more than 35 internship opportunities for Greek graduates in enterprises across Australia, providing paid six-month placements in a range of sectors, including architecture, engineering, marketing and banking.
The internship program provides an invaluable international experience, enabling interns to return to Greece with transferable skills, boosted CVs and a fresh outlook based on their Australian workplace experience.
The Australian Internship program works in partnership with the groundbreaking ReGeneration program in Greece to select candidates for these unique opportunities.
Entrepreneurship
Supporting Entrepreneurship in Greece
Entrepreneurs are critical to economic recovery and renewal — they are creating opportunity today and providing role models to change the hopes and aspirations of a new generation.  By reigniting the Greek entrepreneurial spirit we can unleash a wave of innovation and creation, slowing the "brain drain" of young professionals by giving them a reason to stay in Greece and transform ideas into successful businesses.
THI Australia has supported entrepreneurship in Greece through the annual Hellenic Entrepreneurship Award (HEA), which offers Greece-based starts-ups free consulting and mentoring plus a share of €1.25 million in prize funding.
Australian investment and development company Jalouise Pty Ltd has committed US$500,000 to the program since it was launched in 2012 by the Libra Group.