The Tipping Point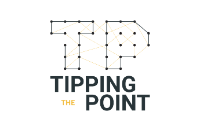 The Tipping Point is an innovative education and youth empowerment program that connects students from remote and disadvantaged schools across Greece with mentors from around the world.
The program brings the world into the classroom through online live interactive sessions with a diverse range of high-skilled professionals throughout Greece and 40 countries globally – from food producers on a nearby island to a NASA engineer in Florida.
The Tipping Point targets public schools in small, isolated regional towns in areas with high unemployment, high school dropout rates and brain drain due to lack of local opportunities.
The Hellenic Initiative Australia commenced its support with a pilot program with three schools in 2019-20, followed by 11 regional schools in the 2020-21 academic year, to 14 schools in the 2021-22 academic year:
Junior High School of Fourfouras, Crete
2nd Junior High School of Kalamata, Peloponnese
High School of Krinides, Eastern Macedonia
High School of Moudros, Lemnos
Junior High School of Peta, Epirus
Evening Vocational High School of Platanias, Crete
2nd Vocational School of Ptolemaida, Western Macedonia
Junior High School of Voukolies, Crete
Junior High School of Vrontados, Chios
2nd High School of Kos
Santrape High School, Kastellorizo
Junior High School of Akrata, Peloponnese
2nd High School of Kalymnos
Vallianio High School Keramies, Kefalonia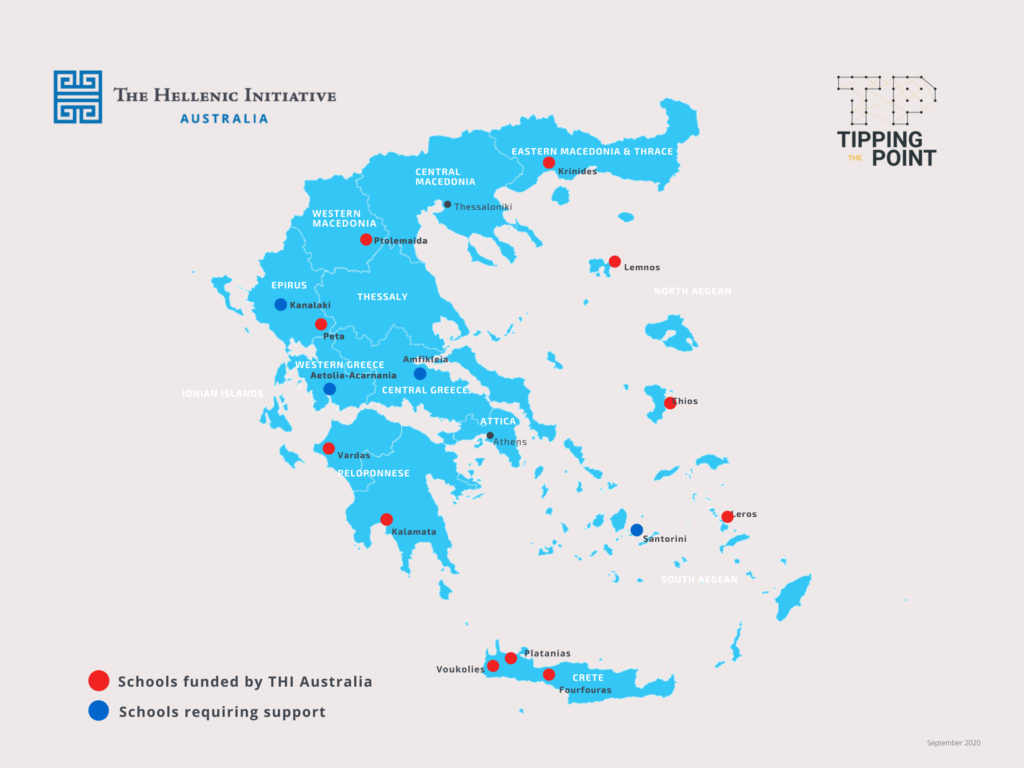 Founded in 2016, The Tipping Point program inspires and encourages students to broaden their horizons and career choices and promotes a culture of innovation, collaboration and entrepreneurship.
More than 37,483 students at 435 high schools in Greece together with 1,803 mentors world-wide, have taken part in the program since 2016.
---
Program News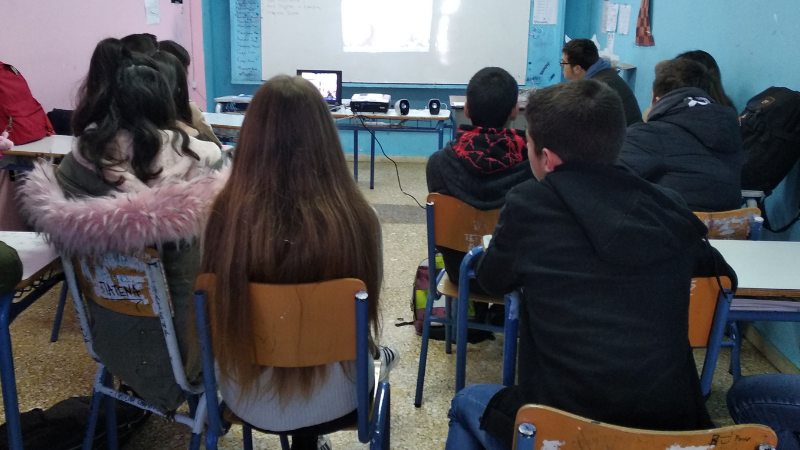 Media Release: The Hellenic Initiative Australia has more than tripled its support for The Tipping Point in 2021-22, with a grant to support 14 schools across Greece to participate in the program. Read more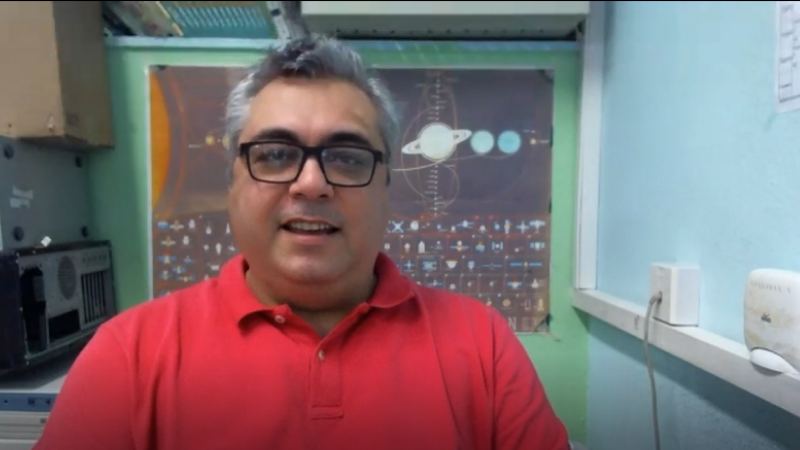 At the THI-supported Krinides High School, the program has helped students gain a better understanding of career options and influenced their choices for further studies. Read more.
---
Become a Mentor
Australian professionals from all fields are encouraged to join the dynamic global Tipping Point mentor community and share their knowledge and experience with high school students around Greece.
Tipping point welcomes mentors from all fields of expertise, particularly people with experience in entrepreneurship, economics and business, medicine, law and agriculture.
Mentors can participate in the program through:
100-second video answers provided via a mobile app at their own convenience, from any time zone and/or
scheduled 20-30min live video sessions in the classroom.
If you are interested in mentoring students please register online or contact [email protected] for further information.