Events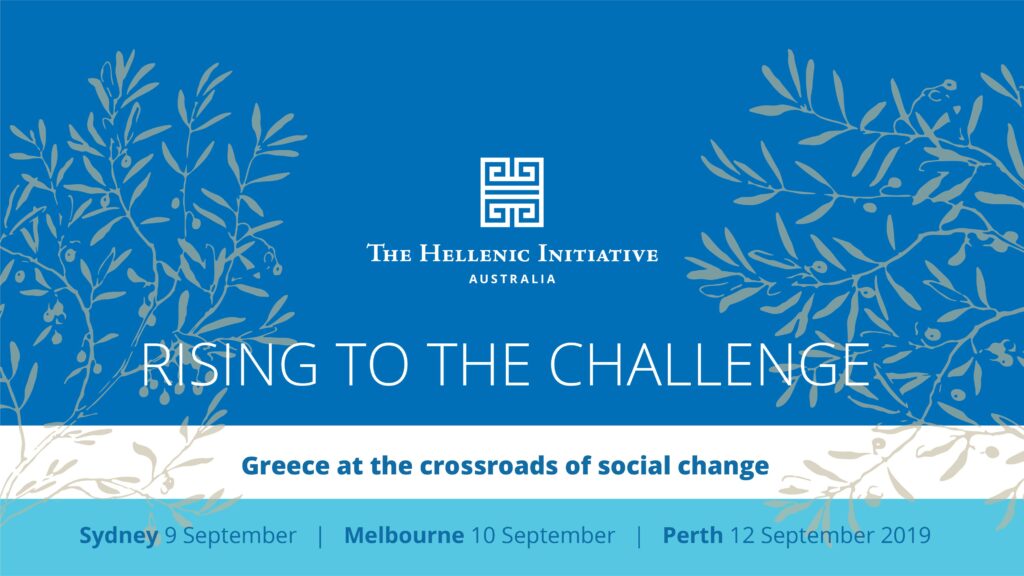 The Hellenic Initiative Australia proudly presents RISING TO THE CHALLENGE – Greece at the Crossroads of Social Change, a special dinner & conversation series being held from 9-12 September 2019 in Sydney, Melbourne and Perth.
Crisis is often the catalyst for meaningful change, and this is what we have witnessed in the not-for-profit sector in Greece over the past decade.
The Rising to the Challenge series of events celebrates the success of many NGOs in Greece who, throughout the challenging period of economic and social crisis, remained determined to make an impact through philanthropy, entrepreneurship and innovation.
Andrew N. Liveris AO, global Chairman and Co-Founder of The Hellenic Initiative, together with our international guest speakers – Lena Papalexopoulou, Vice-President of Desmos and Maria Karra, Co-Founder of Emfasis – are stellar examples of passionate individuals seizing the opportunity to inspire generations of Greeks and the wider Greek diaspora to come together and help build a brighter future for Greece and its people.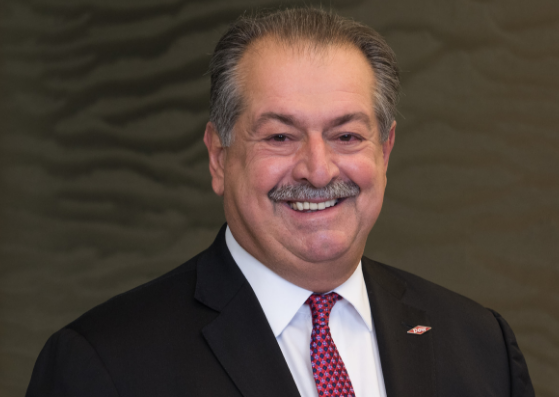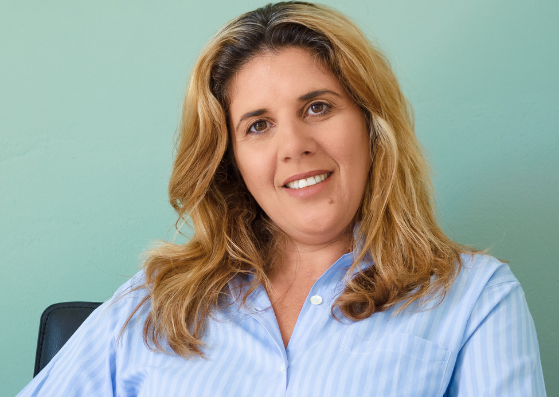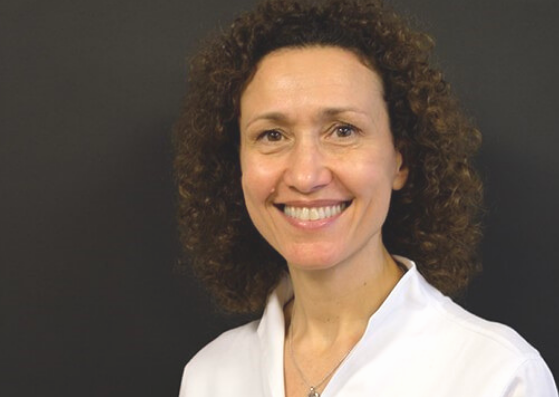 Desmos is one of Greece's most dynamic and impactful giving hubs, supporting all types charitable organisations that help people in need and vulnerable groups throughout Greece. Its initiatives include programs focusing on social welfare, healthcare, youth empowerment, education and employment and emergency response and recovery.
Emfasis Foundation, founded in 2013, supports the homeless, rough sleepers and vulnerable and socially-excluded groups in Athens and Piraeus. Their pioneering social streetwork programs, led by a team of sociologists, psychologists and trained volunteers, provide immediate relief and ongoing support.
THI Australia came into being at the invitation of Andrew Liveris in 2014. Andrew's vast experience across the business, government, academic and not-for-profit sectors promises to stimulate an insightful and thought-provoking discussion on social change in Greece, the importance of increasing volunteerism and philanthropy and breaking down old stereotypes.
While there is good cause to celebrate the progress that has been made by The Hellenic Initiative and its partner NGOs in Greece, there are still many vulnerable communities in Greece that require the continued assistance and support of the Greek Australian diaspora.
Rising to the Challenge will be an engaging program of events that will raise awareness of the current situation in Greece and highlight the impact of Greek Australian efforts to support those in need and make a difference to lives of people in Greece.
John Mangos will be the moderator at the Sydney and Melbourne events. Professor Jonathan Carapetis AM will moderating the discussion in Perth.
Proceeds from the events will support The Hellenic Initiative Australia.
*Please note that Andrew Liveris will be appearing at the Sydney and Melbourne events only.
Dress code: Business
Sydney
Monday 9 September 2019
6pm at Beta Bar Sydney
Melbourne
Tuesday 10 September 2019
6pm at ANZ Centre Docklands, Melbourne
Perth
Thursday 12 September 2019
6pm at Crown Towers Perth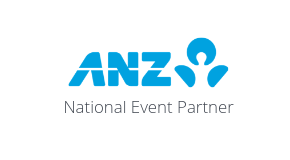 For table bookings and sponsorship inquires please contact events@thehellenicinitiative.com.au